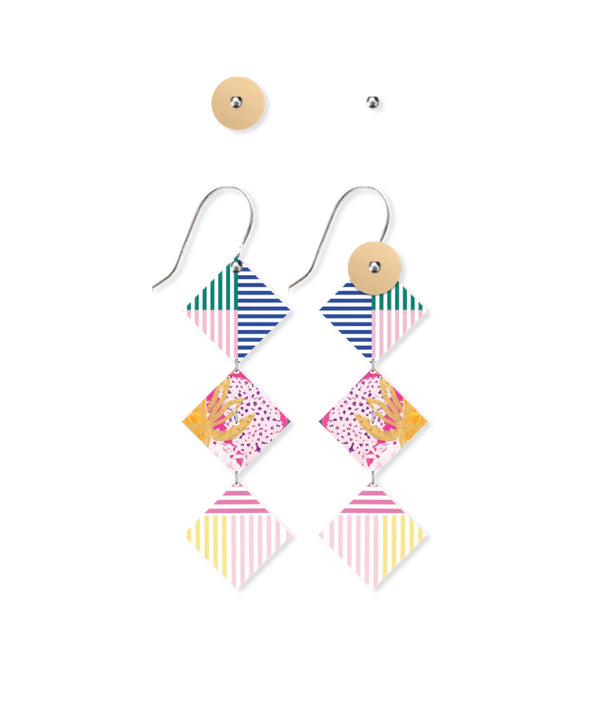 Stacked Triple Diamond Drop Earrings
A gorgeous pattern clash of Moe Moe stripes mixed perfectly with Morgan Jamieson art. Giving you a little extra with our new layerable range.

New Style Alert! This triple diamond drop is perfect for a special occasion and we have added a signature mini stud at no extra cost. Our NEW triple hanging diamond drop paired with a mini circle is a sophisticated match...and are SO wearable. By flipping the hook to the other side, you get a sleek brushed silver look. Plenty of styles! 
added pair of Signature Gold mini studs

sterling silver hooks

 and sterling silver posts

featuring

 art from Morgan Jamieson

reversible aluminium panels with artwork on one side and sleek brushed silver on the other

 5 cm long 

 1.86 grams each

 

Australian Made at Currumbin, Queensland
Recently Viewed