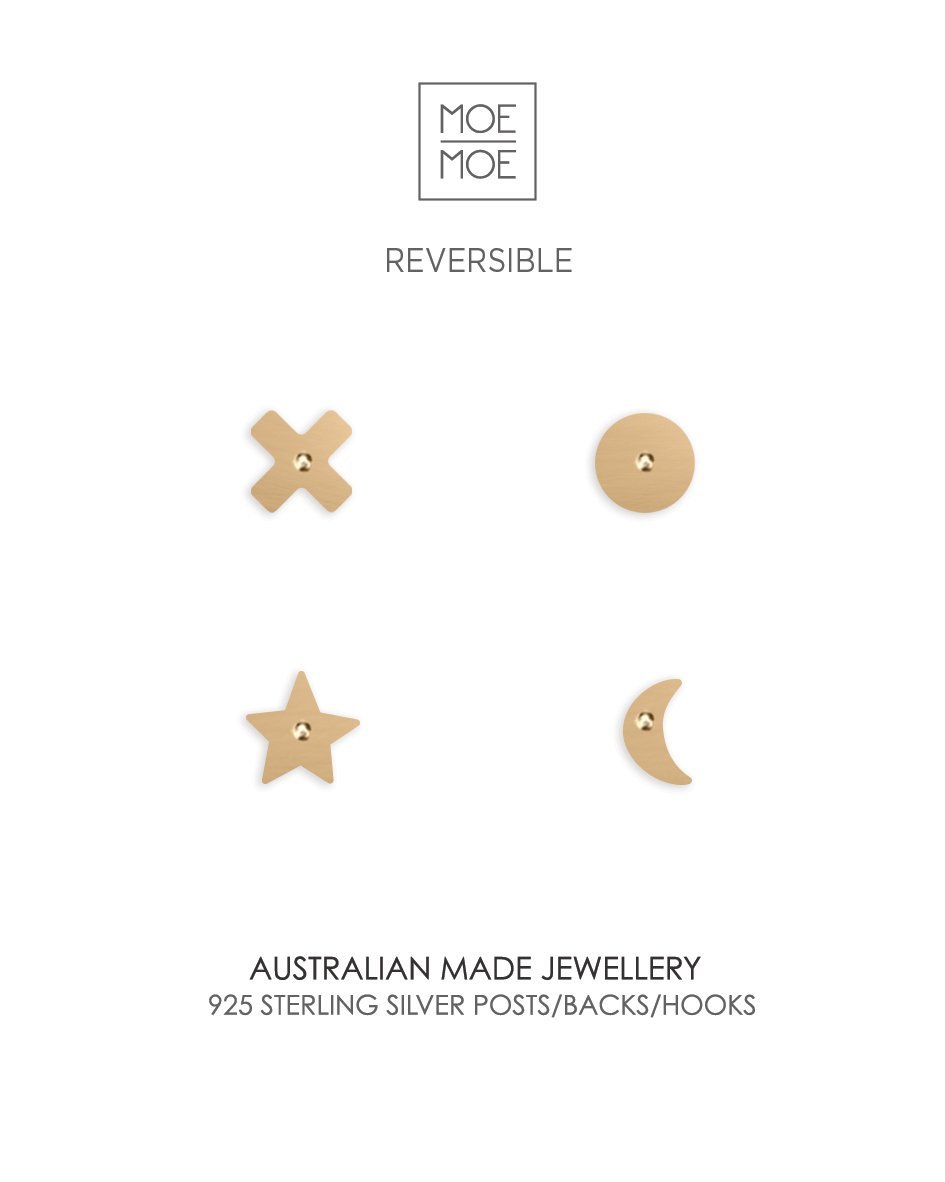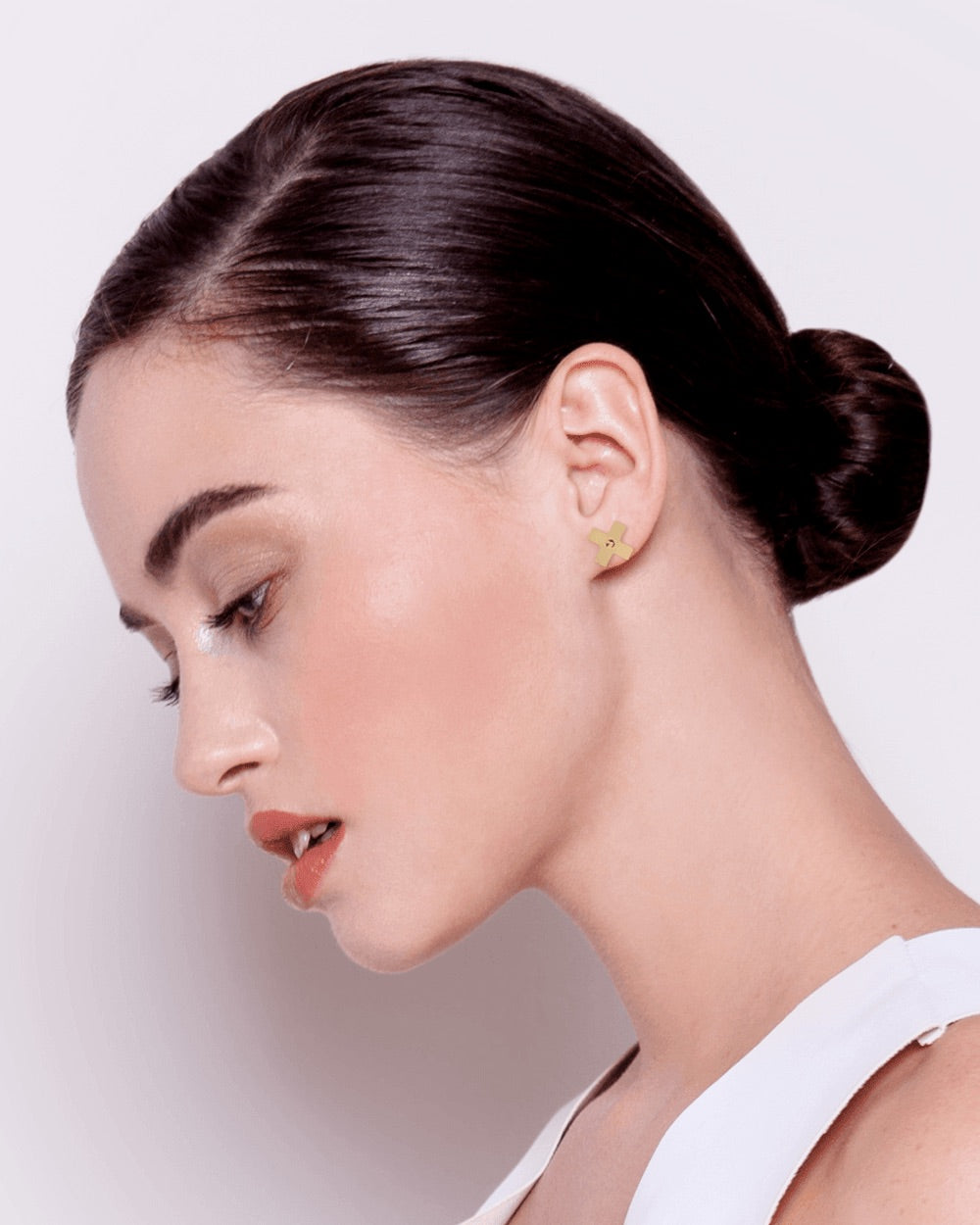 Mirrored gold signature stud pack
THE FAB FOUR!
We've put four of our most popular stud shapes together in one shiny gold pack of coolness...so you have endless styling options! They can be worn mixed up as they are, or layer them up with any of our other Moe Moe earrings to add that extra pop of bling to you favourite outfit! 
They can also be reversed to a sleek matt silver stud to for extra everyday 
wearability.
pack contains: 1 x star, 1 x moon, 1 x mini circle, 1 x mini cross

very collectable and super gift-able, keep a few pairs in your present drawer at all times, EVERYBODY loves receiving these 

 

very shiny gold 

reversible 

silver alloy

 panels have artwork on one side and sleek brushed silver on the other - choose which way to wear them!  

 

gold plated sterling silver posts and butterfly backs 

 

1 cm wide 

 

0.4 grams each 

 

Australian Made at Currumbin, Queensland
Recently Viewed